Family Basic
35+ Channels
No Set-Top Box
No Equipment Required
Digital
200+ Channels
(Includes Basic, Expanded & Music Choice)
Price includes one standard Set-Top Box
Digital Complete
($12.00 Discount)
(Price includes one standard set-top box & local channel surcharge)
Includes all Premium Packages except STARZENCORE Pkg
Expanded
130+ Channels
(Includes Basic & Music Choice)
Price includes one standard Set-Top Box
*All Prices Include $13.95/Mo Local Channel Surcharge
Channel Lineup and Pricing Subject to Change

HBO Premium Channels
HBO / HBO HD / HBO 2 / HBO Signature
HBO Family
HBO Comedy / HBO Zone

Cinemax Premium Channels
Cinemax / Cinemax HD / More Max / Action Max / Wmax / Thriller Max
Max Latino / Outer Max / 5 Star Max

Showtime Premium Channels
Showtime / Showtime HD / Showtime 2
Showtime-Showcase / SHO Beyond / Flix
SHO Extreme / SHO Next / Showtime Family
SHO Women / TMC / TMC HD / TMC – Extra

Starz Premium Channels
STARZ! / STARZ! HD / STARZ! Edge / STARZ! Comedy
STARZ! Kids & Family
STARZ!InBlack / STARZ! Cinema

STARZENCORE Premium Channels
STARZENCORE / STARZENCORE Family
STARZENCORE Action / STARZENCORE Classic
STARZENCORE Suspense / STARZENCORE Black
STARZENCORE Western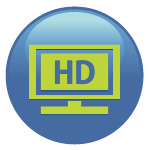 Enjoy all of your favorite shows and sporting events in High Definition – ESPN HD, Discovery HD, A&E HD and many, many more. Of course, your local channels and premium channels are available in HD as well.
Don't miss another eye-popping moment, experience HD from Foothills Communications.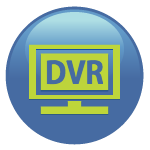 Watch TV on YOUR schedule.
DVR puts you in control. Pause live TV, create your own instant replay and watch it over and over. Record your favorite shows, watch them on your time and forward through commercial interruptions!
1st Service – $7.95/ea
Additional – $1.95/ea
You control when and how you watch TV. That's why we're calling it TV-4-U.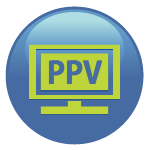 The newest movies and most anticipated sporting events including boxing and UFC matches are at your fingertips 24/7.
Pick up that remote, scroll to the Pay-Per-View channel guide (starting on Ch. 700), click on the movie or event you want to watch and enjoy cinema-quality entertainment in the comfort of your own home. (Pay-Per-View available to digital customers only.)
Channel Lineup (for TVs with a set-top-box (STB))
| Network | Ch. | Essentials | Expanded | Complete | SUBGROUP | AVAILABILITY | TYPE |
| --- | --- | --- | --- | --- | --- | --- | --- |
| QVC 3 | 153 | Y | Y | Y | | Johnson County, Lawrence County, Magoffin County | |
| PBS Kids | 118 | Y | Y | Y | | Johnson County, Lawrence County, Magoffin County | Kids |
| WBFJ | 171 | Y | Y | Y | | Johnson County, Lawrence County, Magoffin County | Inspirational |
| MSNBC | 74 | | Y | Y | | Johnson County, Lawrence County, Magoffin County | HD, News |
| ACC Network | 20 | | Y | Y | | Johnson County, Lawrence County, Magoffin County | Sports |
| Smile TV | 172 | Y | Y | Y | | Johnson County, Lawrence County, Magoffin County | Inspirational |
| Positive TV | 165 | Y | Y | Y | | Johnson County, Lawrence County, Magoffin County | HD, Inspirational |
| TruReal TV | 197 | | | | | | |
| TV Land | 196 | | Y | Y | | Johnson County, Lawrence County, Magoffin County | Entertainment, HD |
| BET Jams Copy | 291 | | | Y | | Johnson County, Lawrence County, Magoffin County | Music |
| H&I WQCW | 179 | Y | Y | Y | | Johnson County, Lawrence County, Magoffin County | Inspirational |
| Home Shopping Network Copy | 157 | Y | Y | Y | | Johnson County, Lawrence County, Magoffin County | HD, Shopping |
| Circle TV | 298 | Y | | | | Johnson County, Lawrence County, Magoffin County | Music |
| Catchy | 187 | Y | Y | Y | | Johnson County, Lawrence County, Magoffin County | Entertainment, HD |
| Newsmax | 75 | | Y | Y | | Johnson County, Lawrence County, Magoffin County | HD, News |
| West Virginia PBS | 133 | Y | | | | Johnson County, Lawrence County, Magoffin County | HD, Learning & Discovery |
| The West Virginia Channel | 134 | Y | | | | Johnson County, Lawrence County, Magoffin County | HD, Learning & Discovery |
| TCN CMH23 | 293 | Y | Y | Y | | Johnson County, Lawrence County, Magoffin County | Entertainment, HD, Music |
| Court TV | 216 | Y | | | | Johnson County, Lawrence County, Magoffin County | Entertainment |
| TheGRIO-TV | 185 | Y | | | | Johnson County, Lawrence County, Magoffin County | Music |
| DABL TV | 147 | Y | | | | Johnson County, Lawrence County, Magoffin County | Home & Leisure |
| TBD TV | 247 | Y | Y | Y | | Johnson County, Lawrence County, Magoffin County | Entertainment |
| KETKids | 119 | Y | Y | Y | | Johnson County, Lawrence County, Magoffin County | Kids, Learning & Discovery |
| Jewelry TV | 156 | Y | Y | Y | | Johnson County, Lawrence County, Magoffin County | HD |
| StartTV | 219 | Y | Y | Y | | Johnson County, Lawrence County, Magoffin County | Entertainment |
| StartTV | | | | | | | |
| StartTV | | | | | | | |
| Tennis Channel | 45 | | Y | Y | | Johnson County, Lawrence County, Magoffin County | Sports |
| Paintsville Lake Camera | 96 | Y | Y | Y | | Johnson County, Lawrence County, Magoffin County | Local |
| Quest TV | 135 | Y | Y | Y | | Johnson County, Lawrence County, Magoffin County | Learning & Discovery |
| This TV | 194 | Y | Y | Y | | Johnson County, Lawrence County, Magoffin County | Entertainment, Movies |
| Get TV | 193 | Y | Y | Y | | Johnson County, Lawrence County, Magoffin County | Entertainment, Movies |
| Cowboy Channel | 191 | | Y | Y | | Johnson County, Lawrence County, Magoffin County | Entertainment, Family |
| CW (WKYT) | 189 | Y | Y | Y | | Johnson County, Lawrence County, Magoffin County | Entertainment |
| CW (WQCW) | 188 | Y | Y | Y | | Johnson County, Lawrence County, Magoffin County | Entertainment, HD |
| WKYT (radar) | 84 | Y | Y | Y | | Johnson County, Lawrence County, Magoffin County | HD, News |
| Nat Geo Wild | 121 | | | Y | | Johnson County, Lawrence County, Magoffin County | HD, Learning & Discovery |
| Hallmark Drama | 206 | | Y | Y | | Johnson County, Lawrence County, Magoffin County | Entertainment, HD |
| Foothills Info Channel | 2 | Y | Y | Y | | Johnson County, Lawrence County, Magoffin County | Local |
| Grit TV | 192 | Y | Y | Y | | Johnson County, Lawrence County, Magoffin County | Entertainment |
| EWTN | 174 | Y | Y | Y | | Johnson County, Lawrence County, Magoffin County | Inspirational |
| Son Broadcasting Network | 173 | Y | Y | Y | | Johnson County, Lawrence County, Magoffin County | Inspirational |
| Ion Mystery | 249 | Y | Y | Y | | Johnson County, Lawrence County, Magoffin County | Entertainment, HD |
| Justice Network | 218 | Y | Y | Y | | Johnson County, Lawrence County, Magoffin County | Entertainment, HD |
| STARZ InBlack | 476 | | | | | Johnson County, Lawrence County, Magoffin County | Premium |
| STARZ Cinema | 478 | | | | | Johnson County, Lawrence County, Magoffin County | Premium |
| STARZ Comedy | 479 | | | | | Johnson County, Lawrence County, Magoffin County | Premium |
| STARZ ENCORE | 480 | | | | | Johnson County, Lawrence County, Magoffin County | Premium |
| STARZ ENCORE Family | 482 | | | | | Johnson County, Lawrence County, Magoffin County | Premium |
| STARZ ENCORE Action | 484 | | | | | Johnson County, Lawrence County, Magoffin County | Premium |
| STARZ ENCORE Classic | 486 | | | | | Johnson County, Lawrence County, Magoffin County | Premium |
| STARZ ENCORE Suspense | 488 | | | | | Johnson County, Lawrence County, Magoffin County | Premium |
| STARZ ENCORE Black | 490 | | | | | Johnson County, Lawrence County, Magoffin County | Premium |
| STARZ ENCORE Westerns | 492 | | | | | Johnson County, Lawrence County, Magoffin County | Premium |
| Cinemax Outer Max | 432 | | | | | Johnson County, Lawrence County, Magoffin County | Premium |
| Cinemax 5Star max | 434 | | | | | Johnson County, Lawrence County, Magoffin County | Premium |
| Showtime | 440 | | | | | Johnson County, Lawrence County, Magoffin County | HD, Premium |
| Showtime 2 | 442 | | | | | Johnson County, Lawrence County, Magoffin County | Premium |
| Showtime-Showcase | 444 | | | | | Johnson County, Lawrence County, Magoffin County | Premium |
| Showtime Beyond | 446 | | | | | Johnson County, Lawrence County, Magoffin County | Premium |
| Showtime Extreme | 448 | | | | | Johnson County, Lawrence County, Magoffin County | Premium |
| Showtime Next | 450 | | | | | Johnson County, Lawrence County, Magoffin County | Premium |
| Showtime Family | 452 | | | | | Johnson County, Lawrence County, Magoffin County | Premium |
| Showtime Women | 454 | | | | | Johnson County, Lawrence County, Magoffin County | Premium |
| The Movie Channel | 460 | | | | | Johnson County, Lawrence County, Magoffin County | HD, Premium |
| The Movie Channel-Extra | 462 | | | | | Johnson County, Lawrence County, Magoffin County | Premium |
| Flix | 464 | | | | | Johnson County, Lawrence County, Magoffin County | Premium |
| STARZ | 470 | | | | | Johnson County, Lawrence County, Magoffin County | HD, Premium |
| STARZ Edge | 472 | | | | | Johnson County, Lawrence County, Magoffin County | Premium |
| STARZ Kids & Family | 474 | | | | | Johnson County, Lawrence County, Magoffin County | Premium |
| Travel Channel | 148 | | Y | Y | | Johnson County, Lawrence County, Magoffin County | HD, Home & Leisure |
| HBO | 400 | | | | | Johnson County, Lawrence County, Magoffin County | HD, Premium |
| HBO 2 | 402 | | | | | Johnson County, Lawrence County, Magoffin County | Premium |
| HBO Signature | 404 | | | | | Johnson County, Lawrence County, Magoffin County | Premium |
| HBO Family | 406 | | | | | Johnson County, Lawrence County, Magoffin County | Premium |
| HBO Comedy | 408 | | | | | Johnson County, Lawrence County, Magoffin County | Premium |
| HBO Zone | 410 | | | | | Johnson County, Lawrence County, Magoffin County | Premium |
| Cinemax | 420 | | | | | Johnson County, Lawrence County, Magoffin County | HD, Premium |
| Cinemax More Max | 422 | | | | | Johnson County, Lawrence County, Magoffin County | Premium |
| Cinemax Action Max | 424 | | | | | Johnson County, Lawrence County, Magoffin County | Premium |
| Cinemax Wmax | 426 | | | | | Johnson County, Lawrence County, Magoffin County | Premium |
| Cinemax Thriller Max | 428 | | | | | Johnson County, Lawrence County, Magoffin County | Premium |
| Cinemax Max Latino | 430 | | | | | Johnson County, Lawrence County, Magoffin County | Premium |
| BBC America | 244 | | | Y | | Johnson County, Lawrence County, Magoffin County | Entertainment, HD |
| AXSTV | 246 | | | Y | | Johnson County, Lawrence County, Magoffin County | Entertainment, HD |
| FXX | 251 | | Y | Y | | Johnson County, Lawrence County, Magoffin County | Entertainment, HD |
| Fox Movie Channel | 252 | | | Y | | Johnson County, Lawrence County, Magoffin County | Entertainment, HD |
| Turner Classic Movies | 255 | | | Y | | Johnson County, Lawrence County, Magoffin County | Entertainment, HD |
| HDNet Movies | 258 | | | Y | | Johnson County, Lawrence County, Magoffin County | Entertainment, HD |
| MGM+ | 495 | | | | | Johnson County, Lawrence County, Magoffin County | Entertainment, HD |
| MGM+ Hits | 496 | | | | | Johnson County, Lawrence County, Magoffin County | Entertainment, HD |
| MGM+ Marquee | 497 | | | | | Johnson County, Lawrence County, Magoffin County | Entertainment, HD |
| MGM+ Drive-In | 498 | | | | | Johnson County, Lawrence County, Magoffin County | Entertainment |
| Music Choice – Easy Listening | 348 | Y | Y | Y | | Johnson County, Lawrence County, Magoffin County | Music |
| Music Choice – Classical Masterpieces | 349 | Y | Y | Y | | Johnson County, Lawrence County, Magoffin County | Music |
| Music Choice – Light Classical | 350 | Y | Y | Y | | Johnson County, Lawrence County, Magoffin County | Music |
| Military History Channel | 128 | | | Y | | Johnson County, Lawrence County, Magoffin County | Learning & Discovery |
| American Heroes Channel | 129 | | | Y | | Johnson County, Lawrence County, Magoffin County | HD, Learning & Discovery |
| Science Channel | 130 | | | Y | | Johnson County, Lawrence County, Magoffin County | HD, Learning & Discovery |
| Crimes & Investigation | 131 | | | Y | | Johnson County, Lawrence County, Magoffin County | HD, Learning & Discovery |
| WE | 240 | | | Y | | Johnson County, Lawrence County, Magoffin County | Entertainment, HD |
| Music Choice – Musica Urbana | 337 | Y | Y | Y | | Johnson County, Lawrence County, Magoffin County | Music |
| Music Choice – Mexicana | 338 | Y | Y | Y | | Johnson County, Lawrence County, Magoffin County | Music |
| Music Choice – Tropicales | 339 | Y | Y | Y | | Johnson County, Lawrence County, Magoffin County | Music |
| Music Choice – Romances | 340 | Y | Y | Y | | Johnson County, Lawrence County, Magoffin County | Music |
| Music Choice – Sounds of the Seasons | 341 | Y | Y | Y | | Johnson County, Lawrence County, Magoffin County | Music |
| Music Choice – Stage & Screen | 342 | Y | Y | Y | | Johnson County, Lawrence County, Magoffin County | Music |
| Music Choice – Soundscapes | 343 | Y | Y | Y | | Johnson County, Lawrence County, Magoffin County | Music |
| Music Choice – Smooth Jazz | 344 | Y | Y | Y | | Johnson County, Lawrence County, Magoffin County | Music |
| Music Choice – Jazz | 345 | Y | Y | Y | | Johnson County, Lawrence County, Magoffin County | Music |
| Music Choice – Blues | 346 | Y | Y | Y | | Johnson County, Lawrence County, Magoffin County | Music |
| Music Choice – Singers & Swing | 347 | Y | Y | Y | | Johnson County, Lawrence County, Magoffin County | Music |
| Music Choice – Toddler Tunes | 325 | Y | Y | Y | | Johnson County, Lawrence County, Magoffin County | Music |
| Music Choice – Y2K | 326 | Y | Y | Y | | Johnson County, Lawrence County, Magoffin County | Music |
| Music Choice – 90's | 327 | Y | Y | Y | | Johnson County, Lawrence County, Magoffin County | Music |
| Music Choice – 80's | 328 | Y | Y | Y | | Johnson County, Lawrence County, Magoffin County | Music |
| Music Choice – 70's | 329 | Y | Y | Y | | Johnson County, Lawrence County, Magoffin County | Music |
| Music Choice – Solid Gold Oldies | 330 | Y | Y | Y | | Johnson County, Lawrence County, Magoffin County | Music |
| Music Choice – Pop & Country | 331 | Y | Y | Y | | Johnson County, Lawrence County, Magoffin County | Music |
| Music Choice – Today's Country | 332 | Y | Y | Y | | Johnson County, Lawrence County, Magoffin County | Music |
| Music Choice – Country Hits | 333 | Y | Y | Y | | Johnson County, Lawrence County, Magoffin County | Music |
| Music Choice – Classic Country | 334 | Y | Y | Y | | Johnson County, Lawrence County, Magoffin County | Music |
| Music Choice – Contemporary Christian | 335 | Y | Y | Y | | Johnson County, Lawrence County, Magoffin County | Music |
| Music Choice – Pop Latino | 336 | Y | Y | Y | | Johnson County, Lawrence County, Magoffin County | Music |
| Music Choice – Reggae | 312 | Y | Y | Y | | Johnson County, Lawrence County, Magoffin County | Music |
| Music Choice – Rock | 313 | Y | Y | Y | | Johnson County, Lawrence County, Magoffin County | Music |
| Music Choice – Metal | 314 | Y | Y | Y | | Johnson County, Lawrence County, Magoffin County | Music |
| Music Choice – Alternative | 315 | Y | Y | Y | | Johnson County, Lawrence County, Magoffin County | Music |
| Music Choice – Adult Alternative | 316 | Y | Y | Y | | Johnson County, Lawrence County, Magoffin County | Music |
| Music Choice – Rock Hits | 317 | Y | Y | Y | | Johnson County, Lawrence County, Magoffin County | Music |
| Music Choice – Classic Rock | 318 | Y | Y | Y | | Johnson County, Lawrence County, Magoffin County | Music |
| Music Choice – Soft Rock | 319 | Y | Y | Y | | Johnson County, Lawrence County, Magoffin County | Music |
| Music Choice – Love Songs | 320 | Y | Y | Y | | Johnson County, Lawrence County, Magoffin County | Music |
| Music Choice – Pop Hits | 321 | Y | Y | Y | | Johnson County, Lawrence County, Magoffin County | Music |
| Music Choice – Party Favorites | 322 | Y | Y | Y | | Johnson County, Lawrence County, Magoffin County | Music |
| Music Choice – Teen Beats | 323 | Y | Y | Y | | Johnson County, Lawrence County, Magoffin County | Music |
| Music Choice – Kidz Only | 324 | Y | Y | Y | | Johnson County, Lawrence County, Magoffin County | Music |
| GAF Great American Family | 207 | | Y | Y | | Johnson County, Lawrence County, Magoffin County | HD, Music |
| Music Choice – Play | 300 | Y | Y | Y | | Johnson County, Lawrence County, Magoffin County | Music |
| Music Choice – Hit List | 301 | Y | Y | Y | | Johnson County, Lawrence County, Magoffin County | Music |
| Music Choice – Max | 302 | Y | Y | Y | | Johnson County, Lawrence County, Magoffin County | Music |
| Music Choice – Dance/EDM | 303 | Y | Y | Y | | Johnson County, Lawrence County, Magoffin County | Music |
| Music Choice – INDIE | 304 | Y | Y | Y | | Johnson County, Lawrence County, Magoffin County | Music |
| Music Choice – Hip-Hop and R&B | 305 | Y | Y | Y | | Johnson County, Lawrence County, Magoffin County | Music |
| Music Choice – Rap | 306 | Y | Y | Y | | Johnson County, Lawrence County, Magoffin County | Music |
| Music Choice – Hip-Hop Classics | 307 | Y | Y | Y | | Johnson County, Lawrence County, Magoffin County | Music |
| Music Choice – Throwback Jamz | 308 | Y | Y | Y | | Johnson County, Lawrence County, Magoffin County | Music |
| Music Choice – R&B Classics | 309 | Y | Y | Y | | Johnson County, Lawrence County, Magoffin County | Music |
| Music Choice – R&B Soul | 310 | Y | Y | Y | | Johnson County, Lawrence County, Magoffin County | Music |
| Music Choice – Gospel | 311 | Y | Y | Y | | Johnson County, Lawrence County, Magoffin County | Music |
| FYI | 276 | | | Y | | Johnson County, Lawrence County, Magoffin County | Entertainment, HD |
| Vice TV | 278 | | | Y | | Johnson County, Lawrence County, Magoffin County | Entertainment, HD |
| MTV | 280 | | Y | Y | | Johnson County, Lawrence County, Magoffin County | HD, Music |
| MTV2 | 281 | | | Y | | Johnson County, Lawrence County, Magoffin County | HD, Music |
| MTV Classic | 282 | | | Y | | Johnson County, Lawrence County, Magoffin County | Music |
| Nick Music | 284 | | | Y | | Johnson County, Lawrence County, Magoffin County | Music |
| VH1 | 285 | | Y | Y | | Johnson County, Lawrence County, Magoffin County | HD, Music |
| BET Soul | 286 | | | Y | | Johnson County, Lawrence County, Magoffin County | Music |
| BET | 290 | | Y | Y | | Johnson County, Lawrence County, Magoffin County | HD, Music |
| BET Jams | 291 | | | Y | | Johnson County, Lawrence County, Magoffin County | Music |
| CMT Music | 295 | | Y | | | Johnson County, Lawrence County, Magoffin County | Music |
| Country Music Television | 296 | | Y | Y | | Johnson County, Lawrence County, Magoffin County | HD, Music |
| A&E | 226 | | Y | Y | | Johnson County, Lawrence County, Magoffin County | Entertainment, HD |
| USA | 228 | | Y | Y | | Johnson County, Lawrence County, Magoffin County | Entertainment, HD |
| Bravo | 230 | | Y | Y | | Johnson County, Lawrence County, Magoffin County | Entertainment, HD |
| OWN | 235 | | Y | Y | | Johnson County, Lawrence County, Magoffin County | Entertainment, HD |
| Oxygen | 236 | | Y | Y | | Johnson County, Lawrence County, Magoffin County | Entertainment, HD |
| Lifetime | 237 | | Y | Y | | Johnson County, Lawrence County, Magoffin County | Entertainment, HD |
| Lifetime Movie Network | 238 | | Y | Y | | Johnson County, Lawrence County, Magoffin County | Entertainment, HD |
| FX | 250 | | Y | Y | | Johnson County, Lawrence County, Magoffin County | Entertainment, HD |
| Syfy | 267 | | Y | Y | | Johnson County, Lawrence County, Magoffin County | Entertainment, HD |
| E! | 273 | | Y | Y | | Johnson County, Lawrence County, Magoffin County | Entertainment, HD |
| ES TV | 275 | | Y | Y | | Johnson County, Lawrence County, Magoffin County | Entertainment, HD |
| Defy TV | 198 | Y | Y | Y | | Johnson County, Lawrence County, Magoffin County | Entertainment |
| UPTV | 200 | | Y | Y | | Johnson County, Lawrence County, Magoffin County | Entertainment, HD |
| Hallmark Movies & Mysteries | 205 | | Y | Y | | Johnson County, Lawrence County, Magoffin County | Entertainment, HD |
| Game Show Network | 210 | | Y | Y | | Johnson County, Lawrence County, Magoffin County | Entertainment, HD |
| Comedy Central | 214 | | Y | Y | | Johnson County, Lawrence County, Magoffin County | Entertainment, HD |
| Comedy TV | 215 | | Y | Y | | Johnson County, Lawrence County, Magoffin County | Entertainment, HD |
| Justice Central TV | 217 | | Y | Y | | Johnson County, Lawrence County, Magoffin County | Entertainment, HD |
| TNT | 220 | | Y | Y | | Johnson County, Lawrence County, Magoffin County | Entertainment, HD |
| TBS | 221 | | Y | Y | | Johnson County, Lawrence County, Magoffin County | Entertainment, HD |
| TruTV | 222 | | Y | Y | | Johnson County, Lawrence County, Magoffin County | Entertainment, HD |
| Paramount Network | 223 | | Y | Y | | Johnson County, Lawrence County, Magoffin County | Entertainment, HD |
| AMC | 225 | | Y | Y | | Johnson County, Lawrence County, Magoffin County | Entertainment, HD |
| Investigation Discovery | 125 | | Y | Y | | Johnson County, Lawrence County, Magoffin County | HD, Learning & Discovery |
| Animal Planet | 126 | | Y | Y | | Johnson County, Lawrence County, Magoffin County | HD, Learning & Discovery |
| PetsTV | 127 | | Y | Y | | Johnson County, Lawrence County, Magoffin County | HD, Learning & Discovery |
| HGTV | 140 | | Y | Y | | Johnson County, Lawrence County, Magoffin County | HD, Home & Leisure |
| Magnolia Network | 141 | | | Y | | Johnson County, Lawrence County, Magoffin County | HD, Home & Leisure |
| Food Network | 144 | | Y | Y | | Johnson County, Lawrence County, Magoffin County | HD, Home & Leisure |
| Cooking Channel | 145 | | | Y | | Johnson County, Lawrence County, Magoffin County | HD, Home & Leisure |
| Recipe TV | 146 | | Y | Y | | Johnson County, Lawrence County, Magoffin County | HD, Home & Leisure |
| Destination America | 149 | | | Y | | Johnson County, Lawrence County, Magoffin County | HD, Home & Leisure |
| My Destination TV | 150 | | Y | Y | | Johnson County, Lawrence County, Magoffin County | HD, Home & Leisure |
| Discovery Life | 152 | | | Y | | Johnson County, Lawrence County, Magoffin County | HD, Home & Leisure |
| Shop HQ | 159 | Y | Y | Y | | Johnson County, Lawrence County, Magoffin County | HD, Shopping |
| CNBC World | 82 | | | Y | | Johnson County, Lawrence County, Magoffin County | News |
| Disney Junior | 103 | | | Y | | Johnson County, Lawrence County, Magoffin County | HD, Kids |
| Cartoon Network | 106 | | Y | Y | | Johnson County, Lawrence County, Magoffin County | HD, Kids |
| Nickelodeon | 108 | | Y | Y | | Johnson County, Lawrence County, Magoffin County | HD, Kids |
| Nick Jr | 109 | | | Y | | Johnson County, Lawrence County, Magoffin County | HD, Kids |
| Nick Toons | 110 | | | Y | | Johnson County, Lawrence County, Magoffin County | HD, Kids |
| TEENick | 111 | | | Y | | Johnson County, Lawrence County, Magoffin County | HD, Kids |
| Nick Too | 112 | | | Y | | Johnson County, Lawrence County, Magoffin County | Kids |
| Boomerang | 114 | | | Y | | Johnson County, Lawrence County, Magoffin County | Kids |
| Discovery Family Channel | 115 | | | Y | | Johnson County, Lawrence County, Magoffin County | HD, Kids |
| History Channel | 122 | | Y | Y | | Johnson County, Lawrence County, Magoffin County | HD, Learning & Discovery |
| Discovery Channel | 123 | | Y | Y | | Johnson County, Lawrence County, Magoffin County | HD, Learning & Discovery |
| The Learning Channel | 124 | | Y | Y | | Johnson County, Lawrence County, Magoffin County | HD, Learning & Discovery |
| Fox Sports 2 | 28 | | | Y | | Johnson County, Lawrence County, Magoffin County | HD, Sports |
| Fox College Sports Atlantic | 29 | | | Y | | Johnson County, Lawrence County, Magoffin County | Sports |
| Fox College Sports Central | 30 | | | Y | | Johnson County, Lawrence County, Magoffin County | Sports |
| Fox College Sports Pacific | 31 | | | Y | | Johnson County, Lawrence County, Magoffin County | Sports |
| Golf | 46 | | Y | Y | | Johnson County, Lawrence County, Magoffin County | HD, Sports |
| NFL Network | 47 | | | Y | | Johnson County, Lawrence County, Magoffin County | HD, Sports |
| Sportsman Channel | 58 | | Y | Y | | Johnson County, Lawrence County, Magoffin County | HD, Sports |
| MAV TV | 64 | | Y | Y | | Johnson County, Lawrence County, Magoffin County | HD, Sports |
| MotorTrend Network | 65 | | Y | Y | | Johnson County, Lawrence County, Magoffin County | HD, Sports |
| Cars TV | 66 | | Y | Y | | Johnson County, Lawrence County, Magoffin County | HD, Sports |
| FoxNews | 76 | | Y | Y | | Johnson County, Lawrence County, Magoffin County | HD, News |
| CNN | 77 | | Y | Y | | Johnson County, Lawrence County, Magoffin County | HD, News |
| HLN | 78 | | Y | Y | | Johnson County, Lawrence County, Magoffin County | HD, News |
| Fox Business News | 79 | | Y | Y | | Johnson County, Lawrence County, Magoffin County | HD, News |
| MeTV (MyzTV) | 181 | Y | Y | Y | | Johnson County, Lawrence County, Magoffin County | Entertainment |
| Charge TV (WCHS) | 183 | Y | Y | Y | | Johnson County, Lawrence County, Magoffin County | Entertainment |
| My KY TV (MTVQ2) | 184 | Y | Y | Y | | Johnson County, Lawrence County, Magoffin County | Entertainment |
| Antenna TV (WLJC) | 186 | Y | Y | Y | | Johnson County, Lawrence County, Magoffin County | Entertainment |
| RFD | 190 | | Y | Y | | Johnson County, Lawrence County, Magoffin County | Entertainment, HD |
| Hallmark | 204 | | Y | Y | | Johnson County, Lawrence County, Magoffin County | Entertainment, HD |
| Comet | 265 | Y | Y | Y | | Johnson County, Lawrence County, Magoffin County | Entertainment |
| Freeform | 270 | | Y | Y | | Johnson County, Lawrence County, Magoffin County | Entertainment, HD |
| ESPN News | 17 | | | Y | | Johnson County, Lawrence County, Magoffin County | HD, Sports |
| ESPNU | 18 | | | Y | | Johnson County, Lawrence County, Magoffin County | HD, Sports |
| Fox Sports 1 | 27 | | Y | Y | | Johnson County, Lawrence County, Magoffin County | HD, Sports |
| KET (WKMR) | 136 | Y | Y | Y | | Johnson County, Lawrence County, Magoffin County | HD, Learning & Discovery |
| KET2 | 137 | Y | Y | Y | | Johnson County, Lawrence County, Magoffin County | Learning & Discovery |
| KETKY | 138 | Y | Y | Y | | Johnson County, Lawrence County, Magoffin County | Learning & Discovery |
| QVC | 155 | Y | Y | Y | | Johnson County, Lawrence County, Magoffin County | HD, Shopping |
| ShopHQ Health | 158 | Y | Y | Y | | Johnson County, Lawrence County, Magoffin County | HD, Shopping |
| WLJC/Cozi | 160 | Y | Y | Y | | Johnson County, Lawrence County, Magoffin County | HD, Inspirational |
| TBN | 161 | Y | Y | Y | | Johnson County, Lawrence County, Magoffin County | Inspirational |
| Daystar | 162 | Y | Y | Y | | Johnson County, Lawrence County, Magoffin County | Inspirational |
| BYU | 163 | Y | Y | Y | | Johnson County, Lawrence County, Magoffin County | Inspirational |
| TBN Inspire Channel | 164 | Y | Y | Y | | Johnson County, Lawrence County, Magoffin County | Inspirational |
| Living Faith Television | 166 | | | | | | |
| Gospel Broadcasting Network | 167 | Y | Y | Y | | Johnson County, Lawrence County, Magoffin County | Inspirational |
| Inspirational Network | 168 | Y | Y | Y | | Johnson County, Lawrence County, Magoffin County | HD, Inspirational |
| 3ABN | 169 | Y | Y | Y | | Johnson County, Lawrence County, Magoffin County | Inspirational |
| H&I (WYMT2) | 180 | Y | Y | Y | | Johnson County, Lawrence County, Magoffin County | Entertainment |
| CNBC | 70 | | Y | Y | | Johnson County, Lawrence County, Magoffin County | HD, News |
| C-SPAN | 71 | Y | Y | Y | | Johnson County, Lawrence County, Magoffin County | HD, News |
| C-SPAN 2 | 72 | Y | Y | Y | | Johnson County, Lawrence County, Magoffin County | HD, News |
| C-SPAN 3 | 73 | Y | Y | Y | | Johnson County, Lawrence County, Magoffin County | HD, News |
| Weather Channel | 85 | Y | Y | Y | | Johnson County, Lawrence County, Magoffin County | HD, News |
| Foothills Weather Channel | 86 | Y | Y | Y | | Johnson County, Lawrence County, Magoffin County | News |
| | | Y | Y | Y | | Johnson County, Lawrence County, Magoffin County | Our Community |
| WPRG | 92 | Y | Y | Y | | Johnson County, Lawrence County, Magoffin County | Our Community |
| Johnson County School | 97 | Y | Y | Y | | Johnson County, Lawrence County, Magoffin County | Our Community |
| Lawrence County School | 98 | Y | Y | Y | | Johnson County, Lawrence County, Magoffin County | Our Community |
| Disney | 101 | | Y | Y | | Johnson County, Lawrence County, Magoffin County | HD, Kids |
| Disney XD | 102 | | Y | Y | | Johnson County, Lawrence County, Magoffin County | HD, Kids |
| National Geographic | 120 | | Y | Y | | Johnson County, Lawrence County, Magoffin County | HD, Learning & Discovery |
| WYMT (CBS) | 6 | Y | Y | Y | | Johnson County, Lawrence County, Magoffin County | HD, Local |
| WKYT | 7 | Y | Y | Y | | Johnson County, Lawrence County, Magoffin County | HD, Local |
| WCHS (ABC) | 8 | Y | Y | Y | | Johnson County, Lawrence County, Magoffin County | HD, Local |
| WTVQ (ABC) | 9 | Y | Y | Y | | Magoffin County | HD, Local |
| WLEX (NBC) | 10 | Y | Y | Y | | Johnson County, Magoffin County | HD, Local |
| FOX | 11 | Y | Y | Y | | Johnson County, Lawrence County, Magoffin County | HD, Local |
| WLPX (ION) | 12 | Y | Y | Y | | Johnson County, Lawrence County, Magoffin County | HD, Local |
| ESPN | 14 | | Y | Y | | Johnson County, Lawrence County, Magoffin County | HD, Sports |
| ESPN 2 | 15 | | Y | Y | | Johnson County, Lawrence County, Magoffin County | HD, Sports |
| ESPN SEC Network | 16 | | Y | Y | | Johnson County, Lawrence County, Magoffin County | HD, Sports |
| Bally Sports Ohio | 25 | | Y | Y | | Johnson County, Lawrence County, Magoffin County | HD, Sports |
| Outdoor Channel | 57 | | Y | Y | | Johnson County, Lawrence County, Magoffin County | HD, Sports |
| WSAZ (NBC) | 3 | Y | Y | Y | | Johnson County, Lawrence County, Magoffin County | HD, Local |
| FCTV (Foothills TV) | 4 | Y | Y | Y | | Johnson County, Lawrence County, Magoffin County | Local |
| FCBB (Foothills Bulletin Board) | 5 | Y | Y | Y | | Johnson County, Lawrence County, Magoffin County | Local |